Motivational Inspirational Quotes and life sayings. Be positive "I've learned that people will forget what you said, people will forget what you did, but people will never forget how you made them feel." —Maya Angelou. Be Good!
Motivation is a powerful tool that can inspire you to achieve your goals and overcome obstacles. It is important to remember that motivation comes from within and can be cultivated through self-reflection, setting realistic goals, and developing a positive mindset. Whether you are pursuing a new career, starting a business, or working towards personal growth, motivation can help you stay focused and motivated to reach your desired outcomes. So, take the time to identify your passions, set clear goals, and take action toward achieving them. Remember, you have the power to create the life you want and motivation is the key to unlocking your potential.
Best inspirational images with quotes "The real man smiles in trouble, gathers strength from distress, and grows brave by reflection." "Don't judge each day by the harvest you reap but by the seeds that you plant. Rise, start fresh see the bright opportunity in each day" "Be who you are and say what you feel because those who mind don't matter and those who matter don't mind." —Dr. Seuss.
Motivation
Looking for the best Inspirational quotes life sayings pictures, photos & images? Love This Pic's pictures can be used on Facebook, Tumblr, Pinterest, Twitter, and others. 35 of the Inspiring quotes with images of Positive Energy for your Every Morning.
"If you want to make your dreams come true, the first thing you have to do is wake up." – J.M. Power
"Successful people are not gifted; they just work hard, then succeed on purpose." – G.K. Nielson
"Focus on the journey, not the destination. Joy is found not in finishing an activity but in doing it." – Greg Anderson
"No matter what you're going through, there's a light at the end of the tunnel." – Demi Lovato
"In three words I can sum up everything I've learned about life: It goes on." – Robert Frost
"Life is not a problem to be solved, but a reality to be experienced." – Soren Kierkegaard
"The biggest adventure you can ever take is to live the life of your dreams." – Oprah Winfrey
"The most important thing is to enjoy your life—to be happy—it's all that matters." – Audrey Hepburn
Inspirational
"We are all in the gutter, but some of us are looking at the stars." – Oscar Wilde
"If ever I forget to say I love you, Baby, just remember that I do For every single second I'm not with you Baby, I'm thinking of you." ― Stevie Hoang
"I think of you with every waking moment of my life and dream of you with every dream that I have; I miss you." – Kong Moua
"I still find each day too short for all the thoughts I want to think, all the walks I want to take, all the books I want to read and all the friends I want to see." – John Burroughs
"I miss your smile, your touch, your voice, your hug… everything." – Unknown
"You don't have to be great to start, but you have to start to be great." – Zig Ziglar
Another important aspect of motivation is to find ways to make the journey enjoyable, whether it is by incorporating activities you enjoy, finding ways to make the process more fun, or setting mini-goals that are achievable and will give you a sense of accomplishment. This way you can make progress while enjoying the process.
Lastly, always remember that motivation is a fluid concept, it fluctuates and changes, and some days you may feel more motivated than others, but the key is to keep pushing through and not to give up. Keep in mind that motivation is a skill that can be developed, and with time and effort, you can become more motivated and driven towards achieving your goals.
Motivational Inspirational Quotes
Here is a quote that may inspire you:
"Intelligence without ambition is a bird without wings."
"You deserve a relationship with someone who never has you guessing where you stand with them."
"If you can't stop thinking about it, don't stop working for it."
"Be selective in your battles for sometimes peace is better than being right."
"Nothing makes a woman more beautiful that the belief that she is beautiful."
"You can't have a million-dollar dream with a minimum wage work ethic."
"Our reaction to a situation has the power to change the situation itself."
"Enjoy the little things in life, because one day you will look back, and realize they were the big things."
"Note to self : I don't have to take this day all at once but rather one step, one breath and one moment at a time. I am only one person. Things will get done when they get done."
"Do not dwell in the past, do not dream of the future, concentrate the mind on the present moment."
Motivational Quotes About Life Challenges
"Let me remind you: wherever your focus is directed that's where your energy goes. Whatever you allow in your space, you eventually become."
"Sometimes you just need to talk to a four-year-old and an 84-year-old to understand life again. Ken blew modern"
"Broken crayons still color"
"Your worth is not measured in likes, comments, notes or followers; but in your ability to love, keep comments to yourself, take note and lead."
"My moral in life is simple, you treat me good and I'll treat you better."
"Think positive, look at life positively, and positive things will happen."
"If you want to know how rich you are, find out how many things you have that money cannot buy."
"Sometimes your mind needs more time to accept what your heart already knows."
"Happiness is not about getting what you want all the time. It's about loving what you have and being grateful for it."
Daily Motivational Quotes
"There we grasp at passing trees, searching for branches. Life is the air in our fist when there should be leaves. Atticus"
"Don't wait. The time will never be just right. Napoleon hill"
"Every night we go to bed, without any assurance of being alive the next morning but still we set the alarm to wake up. That's called hope."
"Motivation comes from looking at the things you want and realizing what it takes to get it."
"Life is very interesting. In the end, some of your greatest pains become your greatest strengths."
"No matter the situation, never let your emotions overpower your intelligence."
"Never. Ever. Ever. Get rid of the desire to climb a tree or run through the sprinklers."
"Keep going. It's worth it, in the end."
"Be careful who you pretend to be. You might forget who you are."
"If you could write a note for your younger self, what would you say in only two words?"
Deep Motivational Quotes
"At first they'll ask you why you're doing it. Later, they'll ask you how you did it."
"If you change the way you look at things, the things you look at change."
"We rise by lifting others."
"Don't be afraid to start over. It's a brand new opportunity to rebuild what you truly want."
Inspirational Pictures and Quotes
In summary, motivation is the key to reaching your goals, and it is essential to keep motivated, stay positive, set realistic goals, and surround yourself with positive influences. Remember to enjoy the journey, celebrate your successes, and keep pushing through the hard times. With motivation, you can achieve anything you set your mind to.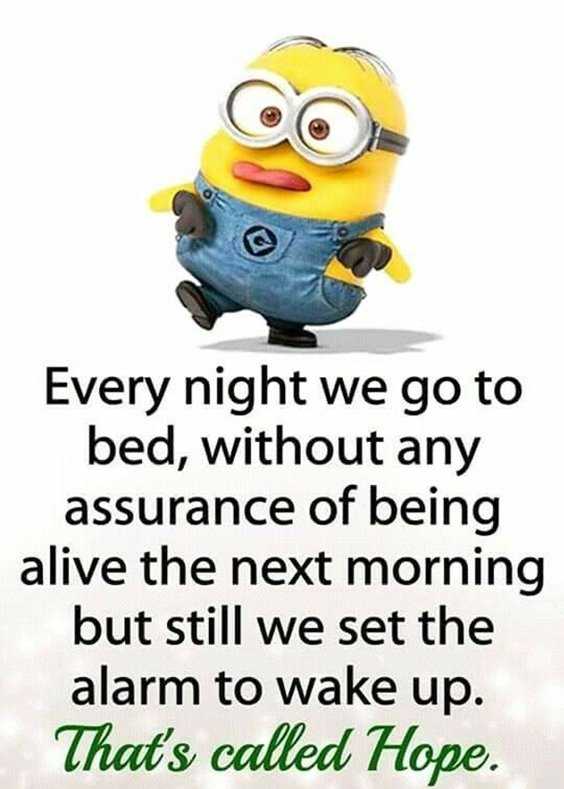 Inspirational Quotes Life
Best motivational and inspirational quotes and images. Positive messages that will give you a new perspective on life in your day. Don't struggle to Be Positive. They serve as a beautiful reminder that every morning is a new day and another chance of living your life.
It is also important to surround yourself with positive influences and people who inspire and support you on your journey. A support system can provide encouragement and accountability, which can help keep you motivated when faced with challenges. Additionally, it is important to celebrate your successes, no matter how small they may be. Recognizing the progress you have made can help boost your confidence and motivation to keep moving forward.
Read More:
Ultimately, motivation is a powerful force that can help you achieve your dreams and live a fulfilling life. It may not always be easy, but with the right mindset and approach, you can overcome any obstacle and reach your full potential. So, stay motivated, stay inspired, and don't let anything stand in the way of your success.